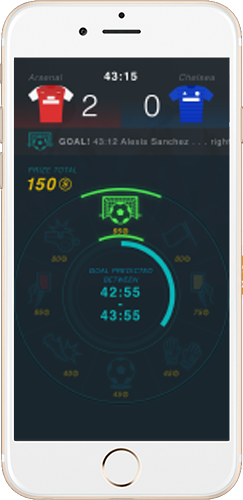 Mobile Gaming for Sports & eSports
Fenway Games are an innovative, award winning start up building innovative, in-play mobile games for Sports and eSports. With a highly experienced team and industry based backers, Fenway Games are keen to hear from B2B partners.
Our debut game is an innovative in-play game which asks the player to predict what happens in the next 60 seconds of the football match they are watching.
Will there be a Foul, or maybe a Yellow or Red Card? Maybe a Shot, Goal or Save? Will the linesman flag for Offside or the Referee award a Penalty?
Games are free to play and adds excitement to live sport whilst competing against friends.
We are proud to have won two industry awards.
Ice Totally Gaming - the award was for 'Game To Watch 2016'
KPMG eGaming Summit for 'Best Business 2016'